Who we are
An idea that began by talking about green economy with the owner of a business, when still few spoke of "sustainability" ...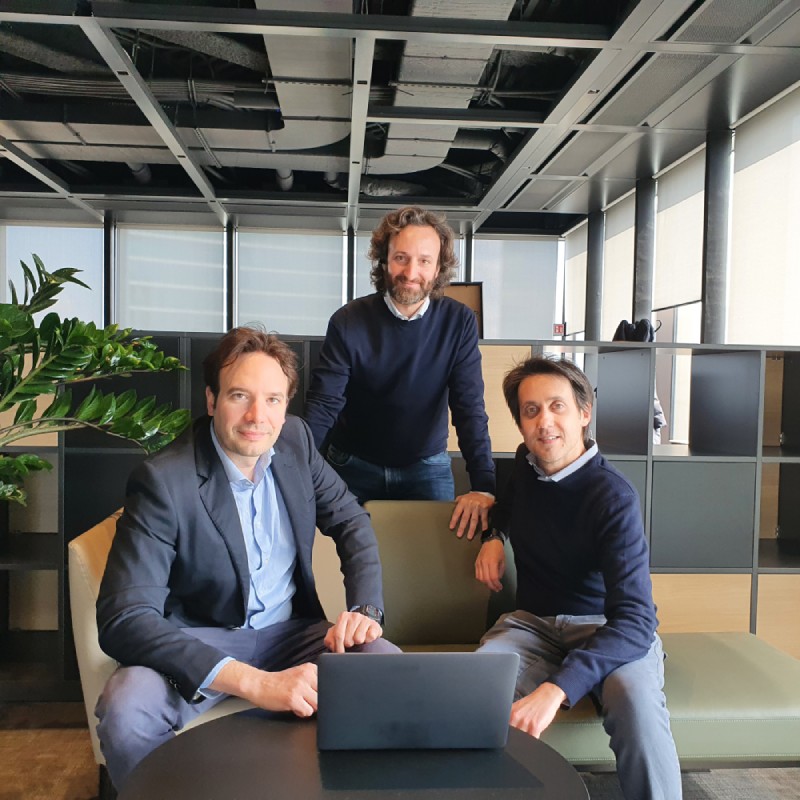 Vision
We want to make sustainability accessible to all companies, becoming the European reference platform for assessment, improving and the generation of a positive impact on the economy, the planet and society.
Mission
Through an open-standard, the creation of a platform designed from below, with an easy language at an affordable cost, favouring and accelerating the process of implementing sustainability within any company.
Read our Manifesto
Foto: Alan Gallicchio (founder), Emil von Abranyi (co-founder) ed un angel investor
Development team
Our greatest value, human capital
Intelligence, investors, partners e advisors
The contribution that completes us, always opening up new horizons
Do you want to become a partner, invest or join our project as an advisor?
Your experience and your strategy could make the difference, join us let's build this company together!
Credits
All those who are contributing and have contributed to the project, and who support our vision.