Pricing for volume projects
Licenses for ESG Rating and ESG Reporting
Through the creation of a simple referral code with your brand always on display, start a project in record time with companies whose ESG performance you would like to know about.
Free customised landing page
Companies that are onboarded, once they enter your affiliate code, will display your logo together with a welcome message from you.
Includes premium phone support
An expert will always be available on the phone with maximum priority to advise you on how best to engage companies and how to get the most out of the products you buy.
Co-branding option
Highlight your brand on the navigation bar whenever the companies you invite to the platform connect to the cloud application.
Thanks to this feature, the companies you invite will not only perceive you as a distributor but as one of our partners.
This additional option can only be activated in conjunction with the purchase of a prepaid referral code.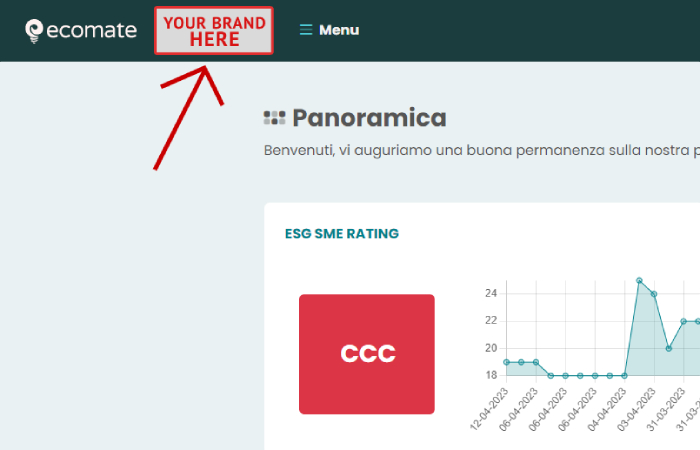 We have provided two different business models: to find out which type of referral code is best suited to your needs, you will need to answer a simple question: "Who will pay for the service activation cost?" If the service will be paid for by you, click on the "Pre-Activated" mode; if, on the other hand, it will be the companies you want to engage that will pay, consult the "Distributor" mode.
For more information, please check detailed explanation
ESG Monitor / ESG Risk / ESG Vertical
The following products can be distributed only through direct purchase and pre-activated mode.